2017 ACCP Webinars June | High Resolution Personalized Precision Therapeutics
Recorded On: 06/14/2017
High Resolution Personalized Precision Therapeutics
Wednesday, June 14, 2017; 2:00 – 3:00 PM ET
Presented by Roland Valdes Jr., PhD, Univ of Louisville and Keri Donaldson, MD, PhD, Penn State Coll of Medicine and Milton S. Hershey Medical Ctr
Why is this article important to your practice?
A growing use of medications has led to both polypharmacy and addiction. Novel technologies and pharmacogenetic tools are available to increase the precision and personalization of drug selection. We will review and demonstrate the need for novel predictive algorithms to optimize therapeutic approaches based on pharmacogenetic and related molecular diagnostic testing.
Target Audience
Clinical pharmacologist providing both research and clinical practice. Practitioners of pharmacology services.
Goal and Objectives
After completing this activity, the learner will be able to:

Define the need and availability for personalizing drug therapy using pharmacogenetics and targeted informatics tools
Apply novel algorithms based on PGx-testing to increase precision of drug selection and reduce polypharmacy
Demonstrate and compare options for providing targeted selection of drugs to reduce or avoid drug addiction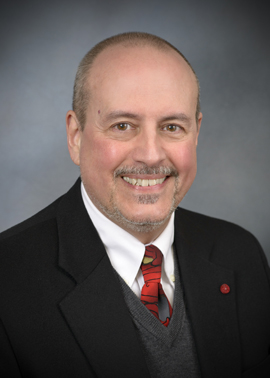 Roland Valdes Jr., PhD is a Tenured Professor of Pathology and Laboratory Medicine and of Biochemistry and Molecular Biology at the University of Louisville's School of Medicine. He has held the appointment as Distinguished University Scholar and as Senior Vice-Chairman for the Department of Pathology. He presently serves as Chief of Clinical Chemistry and Toxicology for the University Hospital and as Director of the Clinical Chemistry Postdoctoral Fellowship Program. Dr. Valdes received his Ph.D. in Molecular Biophysics from the University of Virginia where he also completed postdoctoral training in Biochemistry and in Clinical Chemistry and Toxicology. Prior to his move to Louisville in 1989, Dr. Valdes was on the faculty at Washington University School of Medicine in St. Louis. He is a Diplomat of the American Board of Clinical Chemistry and a Fellow of the National Academy of Clinical Biochemistry. Dr. Valdes is nationally and internationally recognized as a leader in advancing the profession of clinical chemistry and personalized medicine through his contributions in promoting clinical chemistry as a discipline via the scholarships of clinical service, research, and teaching. Dr. Valdes has served on numerous federal/national committees such as CLIA and NIH Study Sections, and has served as President of several key professional organizations including the Clinical Ligand Assay Society (CLAS), the National Academy of Clinical Biochemistry (NACB), the Commission for Accreditation in Clinical Chemistry (ComACC), and, most recently, the Association of Clinical Scientists (ACS). Dr. Valdes has also served on the Board of Directors of the American Association for Clinical Chemistry (AACC) and as a Director on the American Board of Clinical Chemistry (ABCC). He has received several distinguished scientist and recognition awards from professional organizations such as the AACC, NACB, CLAS, and ACS and has authored more than 260 publications. Dr. Valdes holds several patents and is a pioneer in establishing the application of personalized and precision medicine via laboratory diagnostics by founding the first CLIA-accredited laboratory (PGXL Laboratories) focused on providing pharmacogenetic services. He continues working on developing novel laboratory services to enable the practice of precision/personalized medicine using advanced techniques in clinical chemistry.
Keri Donaldson, MD, PhD
is Medical Director and CEO of Prescient Medicine, His work is fueled by an extensive background in the fields of pathology, genomics, and diagnostics. An active ad hoc reviewer and consultant, Dr. Donaldson has earned a reputation as an innovative member of the medical community and garnered key positions within respected institutions and national committees. Throughout his time with Penn State College of Medicine, he's served as Assistant Professor of Pathology (also at Hershey Medical Center), Assistant Professor of Public Health Sciences (a joint appointment also at Hershey Medical Center), Assistant Professor of Medicine, and Assistant Professor of Biochemistry. He was certified as a diplomate of both the American Board of Pathology and the National Board of Medical Examiners, and is a frequent guest speaker at regional and national symposia. Dr. Donaldson holds a BS from Pennsylvania State University, an MD from Temple University School of Medicine, and a master of science in clinical epidemiology (MSCE) from the University of Pennsylvania School of Medicine.
Key:

Complete

Next

Failed

Available

Locked
Knowledge Based Activity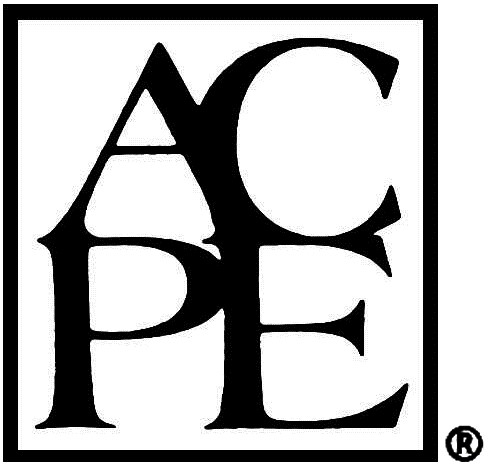 ACPE Accreditation Statement

The American College of Clinical Pharmacology is accredited by the Accreditation Council for Pharmacy Education (ACPE) as a provider of continuing pharmacy education.
UAN Number:
Live: 0238-0000-17-029-L01-P
On Demand: 0238-0000-17-030-H01-P
ACPE 1 Contact Hours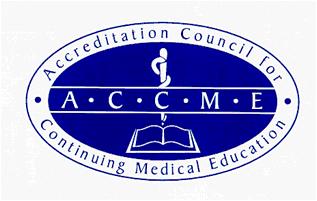 ACCME Accreditation Statement

The American College of Clinical Pharmacology is accredited by the Accreditation Council for Continuing Medical Education (ACCME) to provide continuing medical education for physicians.
Designation Statement
The American College of Clinical Pharmacology designates this journal CE activity for 1 AMA PRA Category 1TM credit. Physicians should only claim credit commensurate with the extent of the participation in the activity.
In order to receive CE credit, the learner must score 75% or better on the online post-test and must complete an online evaluation.
Date of Issuance: 6/14/17
Expiration Date: 6/14/20
In order to receive CE credit, the learner must score 75% or better on the online post-test; complete an online evaluation and print a certificate.

Roland Valdes Jr., PhD, Professor, Univ of Louisville School of Medicine discloses that he receives consulting fees from PGXL Laboratories for being member of the Board of Directors and Univ of Louisville receives Grants from PGXL Laboratories.