2022 ACCP Virtual Journal Club August | Quantifying the Pharmacodynamics of Morphine in the Treatment of Postoperative Pain in Preverbal Children-On Demand
Quantifying the Pharmacodynamics of Morphine in the Treatment of Postoperative Pain in Preverbal Children-On Demand
ACCP Virtual Journal Club Webinars
Live Webinar: August 10, 2022, 2:00 - 3:00 PM ET
On Demand: August 10, 2022 to August 10, 2025
See Handouts tab for Continuing Education information on CME and CPE credits.

Why is this webinar important to you?
There is only limited study into the pharmacodynamics of morphine for postoperative use in children, while the pharmacokinetics of morphine has been studied extensively. The effects of morphine in children after surgery are generally registered using behavior pain scales like the COMFORT-Behavior (COMFORT-B) scale. This scale consists of six behavioral items that quantify pain-associated behavior and symptoms as a proxy for the level of pain, each ranging from 1 (low distress/pain) to 5 (high distress/pain). As such, the total COMFORT-B score ranges from 6 to 30, for which scores of 11 to 16 are clinically aimed for during titration. To quantify the concentration-effect relationship of morphine for postoperative pain in preverbal children between 0 and 3 years of age, we applied Item Response Theory modeling in the pharmacokinetic/pharmacodynamic analysis of COMFORT-B scale data from two previous pediatric clinical studies. Learners that complete this course, will be able to explain the pharmacodynamics of morphine across the pediatric age range.
Target Audience
Physicians, Pharmacists, PhDs and Physician Assistants.
Learning Objectives
After completing this activity, the learner will be able to:
1) Define the target concentration of morphine throughout childhood;
2) Identify non-responders to morphine up-titration.
To receive credit, learners must attend the complete live webinar or view the complete on-demand webinar; complete a post-course assessment and evaluation.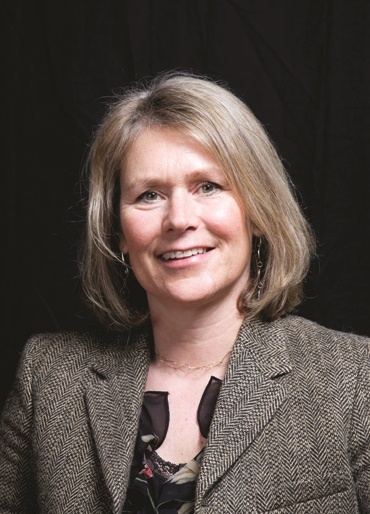 Catherijne Knibbe, PhD, PharmD
Professor
St Antonius Hosp/Leiden Univ
Catherijne Knibbe, PharmD, PhD is Professor of Individualized Drug Treatment at the Division of Systems Pharmacology and Pharmacy of the LACDR, Leiden University, and clinical pharmacologist-hospital pharmacist at the Department of Clinical Pharmacy of the St. Antonius Hospital, Nieuwegein, the Netherlands. She also holds a guest appointment at the Erasmus MC, Sophia Childrens Hospital Rotterdam.
Dr. Knibbe's primary research focus is to optimize individualized drug treatment for special patient populations such as neonates and children, the elderly and morbidly obese pediatric and adult patients. To this end, she applies advanced statistical and pharmacometric approaches such as population PKPD modelling and PBPK modelling, to existing or newly derived data. To obtain these data, she has designed and conducted a large number of clinical studies not only within her own institution but also with many collaborating hospitals in Europe and the US, supported by different grant mechanisms. She has successfully supervised 23 PhD students, and currently is supervising 10 PhD students and 3 Post Docs/Assistant Professors. She is a co-author of over 250 international peer-reviewed publications and contributions to books. Catherijne is frequently invited to speak at national and international scientific meetings. In the St. Antonius Hospital, besides being member of the Daily Board, she directs the Clinical Pharmacology training program and the Hospital Pharmacy training program. In addition she is a clinical pharmacology consultant for the departments of Intensive Care and Anesthesiology. She serves on different national and international committees including the Board of the American College of Clinical Pharmacology.
$i++ ?>
Key:

Complete

Next

Failed

Available

Locked
Open to download resource.
Open to download resource.
Presentation-ACCP 2022 August VJC: Quantifying the Pharmacodynamics of Morphine in the Treatment of Postoperative Pain in Preverbal Children-ON DEMAND
Open to view video.
August 2022 VJC - Self-assessment Post-test Live
4 Questions | 1 attempt | 0/4 points to pass
4 Questions | 1 attempt | 0/4 points to pass
Learners will complete the Self-assessment Post-test as a learning tool and will may then complete the evaluation and claim credits.
August 2022 Virtual Journal Club CE Evaluation
12 Questions
August 2022 VJC - Certificate Live
Up to 1.00 medical credits available | Certificate available
Up to 1.00 medical credits available | Certificate available
| Access Date | Quiz Result | Score | Actions |
| --- | --- | --- | --- |